The Odyssey Team goes to the longboard world championships!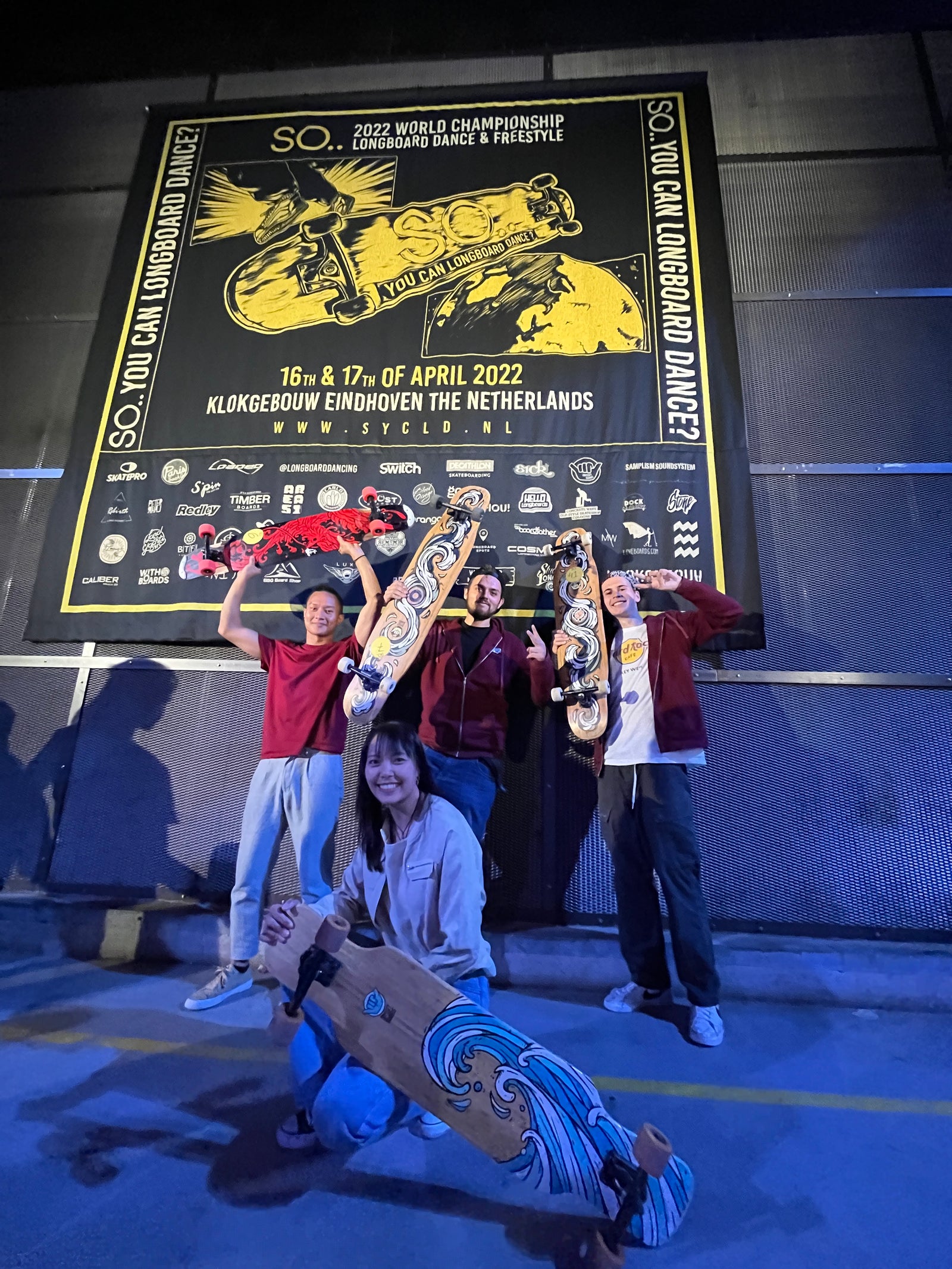 In April 2022, our team riders represented Odyssey Boards for the first time in the longboard world championships "So You Can Longboard Dance (SYCLD)". 
SYCLD is an annual international longboard competition where thousands of longboarders worldwide compete against each other for the title of champion. We are proud to share that three of our riders, Mark (@markdoeseverything), Marco (@marco_3drac), and Seb (@lgbd_seb), were selected to represent Odyssey Boards.
Overall, it was a great experience making friends with other longboarders and competing professionally for the first time. Our riders are beyond motivated and stoked to train twice as hard, and come back stronger for next year's competition.
Keen to follow us on our journey to next year's SYCLD? Follow us on Instagram, TikTok and Facebook to join our adventure!
Mark

Marco 
 
Seb
---