Where to longboard in Singapore in 2021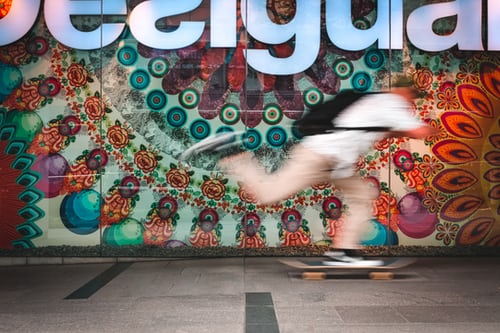 With Phase 2 finally here, I'm sure many of you are excited to get back on your longboards. We all miss the feeling of taking our boards out for a cruise around sunny Singapore! To help those who just picked up this hobby recently, here's a list of places where you can longboard in Singapore. If you haven't picked up a board yet, why not check out our longboard buying guide or cruiser board buying guide?
Park Connector Networks (PCNs)
Source: NParks Singapore
Singapore's PCNs are perfect if you're looking to just explore our beautiful island country on your longboard. There are 6 different loops for you to look out for, each with their unique characteristics catered to your very own liking.
For example, the Eastern Coastal Loop boasts the magnificent Singapore skyline - it takes you past the iconic landmarks of Singapore such as the Gardens by the Bay, Marina Bay Sands and the Singapore Flyer.  You can always make a detour to these spots through the Geylang Park Connector if you're feeling even more adventurous! 
On the other hand, if you're a nature lover, the North Eastern Loop allows you to discover the less-travelled locations of Singapore. It links up various parks in the North-East region and runs into the rustic landscapes of Punggol Beach and the Lorong Halus Wetlands.
National Stadium Running Track
Source: DockSession's Instagram @docksessionsg
Our National Stadium will be our top recommendation if you're looking for a spot to practice your tricks without running into too many other joggers or cyclists. On the famous blue, red, green tracks (don't you think it reminds you of 100 plus?) you'll enjoy a flat ground and smooth surfaces to practice your longboard tricks. 
Additionally, if you're looking for a group of like-minded people to skate with, DockSession Singapore meets up at this location, Gate 14 every Sunday from 4pm to 10pm*. DockSession is Singapore's largest longboard community, and it's filled with longboards of all experience levels. 
By the way, we've partnered with Cavan from DockSession to create a series of online tutorials for your essential longboard tricks. Feel free to check them out! 
* Due to the Covid-19 situation, DockSession meetups are postponed until further notice. Follow them on Instagram or Facebook to get the latest updates.
Sentosa
Our happy customer taking Nahoa for a spin
If you're a beach lover like us, Sentosa will be a blast for you. Cruising by the beaches on your longboard has got to be one of the best feelings in the world. To get there, you can either skate in from VivoCity or take the monorail to Beach Station ($4 for the public and $2 for concession card holders).
The long and winding roads may tempt you to go at high speeds, but we highly recommend against doing that. Please exercise caution to prevent knocking over pedestrians or getting hit by vehicles - it can get really crowded on weekends!
Where can I learn longboarding?
To kickstart your longboarding journey, we'd recommend getting someone experienced to teach you. While the experimental phase of learning yourself is exciting, having someone correct your mistakes will be much more efficient! 
Odyssey Boards just launched its Longboard School - where all we keep our classes small and focused to maximize progress. In every session, each instructor only takes on 2 students max. Check it out when you're ready! 
Looking for others to skate with?
The longboarding community is extremely tight-knit and welcoming to newcomers. If you're starting out on your own, it can be daunting to learn all the new tricks by yourself. As mentioned previously in this article, DockSession is a community we'd definitely recommend you to check out. 
Additionally, Singapore has our very own Longboard Girls Crew. These talented ladies meetup to skate around Singapore or even to visit other countries.
We've done a short interview with the community at DockSession SG. Click here to check it out!
---