Where to skateboard in Malaysia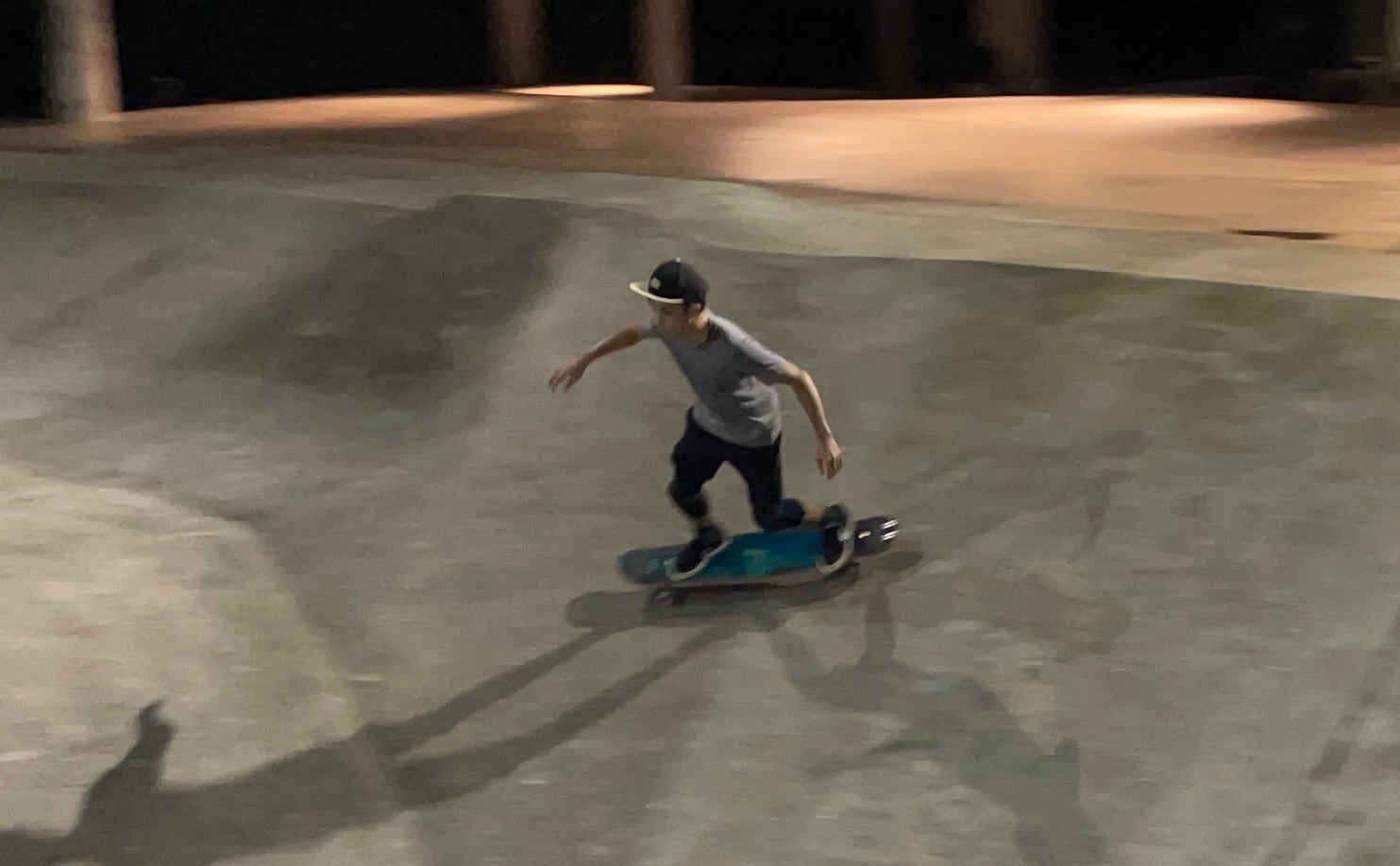 Skateboarding has been growing over the years in Malaysia, and has seen an exponential boom during the Covid period. I'm sure you've noticed an increasing number of people practicing ollies, kickflips and shuvits on their skateboards.
If you're reading this, chances are you're one of the brave few who picked up skateboarding recently, and you're now ready to take your skateboard out from your backyard.
Skateboarders can actually skate almost anywhere as long as the ground is relatively smooth. These include malls, parks, and the streets. But if you're thinking of a skatepark, you're in luck - From the very first skatepark built in Bukit Cerakah in the 1990s, Malaysia now has plenty of skateparks. Let's find out where's the next spot to take your skateboard.
Shah Alam Extreme Park (Selangor)
Whether it's inline skating, BMX, wall climbing, paintball or futsal, Shah Alam Extreme Park covers it all. Most importantly the park offers a great balance of street, transition style and vert. It's rather well maintained with its outdoor concrete skating surface and toilets (with shower facilities). Fuel up with a variety of food options such as KFC, Pizza, Burger King and various local eateries in the vicinity.
This skatepark is easily accessible by public transport. If you're driving down, there's also ample parking space for your vehicles.
Hours: 9am-7pm daily (may be affected by public holidays)
Address: Jalan Lompat Pagar 13/37, Seksyen 13, 40100 Shah Alam, Selangor, Malaysia
Website: Facebook Page
Tel: +60 12-287 8787
Putrajaya Challenge Park and Boulevard (Putrajaya)
The skate park here is MASSIVE - spanning almost 30 hectares across Putrajaya Precinct 5. You can go crazy with your tricks in their endless bowls and banks. This is a great spot to channel your inner Tony Hawk. Practice your drop ins, kick turns and air tricks.
Besides the skatepark, Putrajaya has an amazing boulevard. The wider open areas and flat ground is heaven for beginners to experts practicing their flatground tricks. 
Hours: 10am-7pm (Mon-Thu), and 10am-11pm (Fri-Sun)
Address:  Jalan P5, Presint 5, Putrajaya, 62200, Putrajaya, WP Putrajaya, 62200
Website: Facebook Page
Tel: 3-8000 8000
Mont Kiara Skate Park (Kuala Lumpur)
This is the only sheltered skatepark in KL. So if it gets rainy, or just too hot, you know where to be. Furthermore, the park was only just recently renovated in Nov21, which means you'll get a fresher experience than other parks. The park has a healthy mix of bowls and street obstacles, so you can get down to practicing your grinds and stair sets.
Fun fact - Tony Hawk, one of the most prolific skateboarders in history, visited Mont Kiara Skatepark during his visit in 2014. I really envy the young skateboarders who got to skate alongside him that day. If you're a fan of Tony Hawk, make sure you come down to find out why he chose this park out of all the others.
Hours: 8am-7pm daily (public holidays may affect the hours)
Address: Jalan Bukit Kiara 1, Bukit Kiara, 60000 Kuala Lumpur, Wilayah Persekutuan Kuala Lumpur, Malaysia
Website: Instagram Page, Booking Page
The Jungle (Sabah)
A bold name for a skatepark, but well deserved. The Jungle Skatepark is surrounded by a lush green landscape, which is definitely soothing during an intense skate sesh. Your sessions will definitely pay off with generous ramps, stair sets and rails. This skatepark is a short 20 minutes from the city center of Kota Kinabalu, which makes it very accessible for anyone within the vicinity. 
Hours: 24/7
Address: Jalan Kompleks Sukan, 88450 Kota Kinabalu, Sabah
Website: Instagram Page
Tel: 088-888 888
Penang Youth Park Skatepark (Penang)
We saved the most interesting skatepark for last. There's definitely mixed reviews about this skatepark, most of which stating this park is definitely designed by a non-skater: awkward ramps, overly aggressive halfpipes and weird banks. However, if you're up to conquer this comical skatepark, you'll still be rewarded by the best street food in the planet just a stone's throw away. 
Hours: Daily 6am-530pm
Address: Persiaran Kuari, Pulau Tikus, 10450 George Town, Pulau Pinang
Tel: 012-481 2122
---