Where to longboard in Singapore in 2021: Skate and Eat!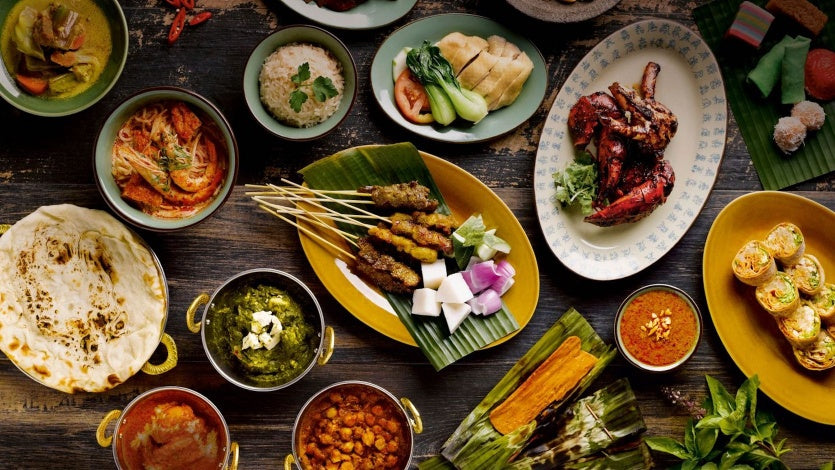 Welcome to the second installation of where to longboard in Singapore! In this series, we will uncover new places for you to skate and explore our sunny island country. Previously we shared where you can skate as a general guide - we shared places with beautiful views and flat grounds suitable for beginner longboarders. Read our previous blog here.

Source: VisitSingapore
In this blog, we will be covering spots in Singapore where you can skate and find some really delicious food. After all, we're crazy about food in Singapore aren't we? 
Before you start exploring these places, make sure you're familiar with how to commute safely on your longboard and how to get over obstacles you'll encounter.
East Coast Park
Who doesn't love cruising down the beach on your longboard? There are so many things to love about it - the sea breeze, the sound of crashing waves, and the warm sun. East Coast Park is easily one of our favourite spots for a chill ride on your longboard. It also inspired us to create the wave designed Nahoa Longboard. 

Source: NParks
Boasting well-maintained paths for riding on, East Coast has plenty for you to explore. The paths are built just by the beach so you'll be able to enjoy some time in the sand if you get bored with skating. Additionally, the paths are connected to other beautiful parts of Singapore, such as the Marina Bay area and Changi beach (which we'll cover very soon). 
Apart from the sand and the sea, the Singapore Wake Park (SWP) is located in East Coast Park. If you want to alternate between surfing concrete waves to surfing actual waves, there's no better place to be! 

Source: Thomas Cook
We've been saving the best part for the last: food. We all know East Coast Park has one of the best hawker foods in Singapore. When you're done with skating, stop by East Coast Lagoon Food Village to enjoy scrumptious hawker food and catch the sunset (or sunrise if you're a morning person).
Changi Beach Park
Sometimes Changi Beach Park seems like East Coast Park's neglected sibling. This beach has plenty to offer, although it's smaller in size. Further northeast from East Coast, Changi Beach Park is more secluded and hence suits riders who prefer more peaceful cruising. 

Source: MyGuide Singapore
This park is one of the oldest coastal parks in Singapore and stretches nearly 3.5km long. You'll enjoy serene coastal beauty and be greeted by swaying palm trees. Just like East Coast Park, you'll find BBQ pits scattered abundantly if you wish to have a barbeque after skating*.

Source: WikiMedia Commons
On the east end of Changi Beach Park, you might notice a peculiar yet magnificent statue. Entitled Inscription Of The Island, the bronze sculpture was created by artist Lim Soo Ngee. Some may think it's pointing at the passing planes from Changi Airport, while some may think it's directing you to the sunset. There's really no telling, as the artist himself mentioned that he hopes the public will be creative with their imagination and form their own interpretations. Let us know what you think! 
Once you're done exploring, cross the Changi Point Coastal Walk. This boardwalk hovers above crashing waves, making it an ideal getaway from the hustle and bustle of city life. It spans across 2.2km and offers 6 different zones with fresh views. 

Source: Taylor in Singapore
You'll probably be hungry by now - it's time to head down to Changi Village Hawker Center. This food heaven is filled with stalls that offer delicious dishes at affordable prices. From satay bee hoon to western food, you'll be spoilt for choice. Check out this guide on what you can devour! 
* In light of Covid-19, BBQ pits have been closed. Please practice social responsibility. 
Gardens By The Bay
Further east from East Coast Park (no not Easter Coast Park), you'll find the beautiful skyline of Singapore. We recommend cruising south from the Bay East Garden to Gardens By The Bay. Along this path, you'll get to take in the amazing scenery of Marina Bay Sands, the financial district, the Art Science Museum, and The Esplanade. 
Gardens By The Bay has the perfect path for riding through as well. Further down you'll find the Helix bridge where you can find many longboarders too! 
When you're done skating, drop by the well known Satay By The Bay. This food center is an award-winning establishment that blends beautifully into its lush surroundings. As you chow down on scrumptious hawker food, you can also admire the serene bay view and the Marina Bay skyline. 
---