5 simple steps to start longboarding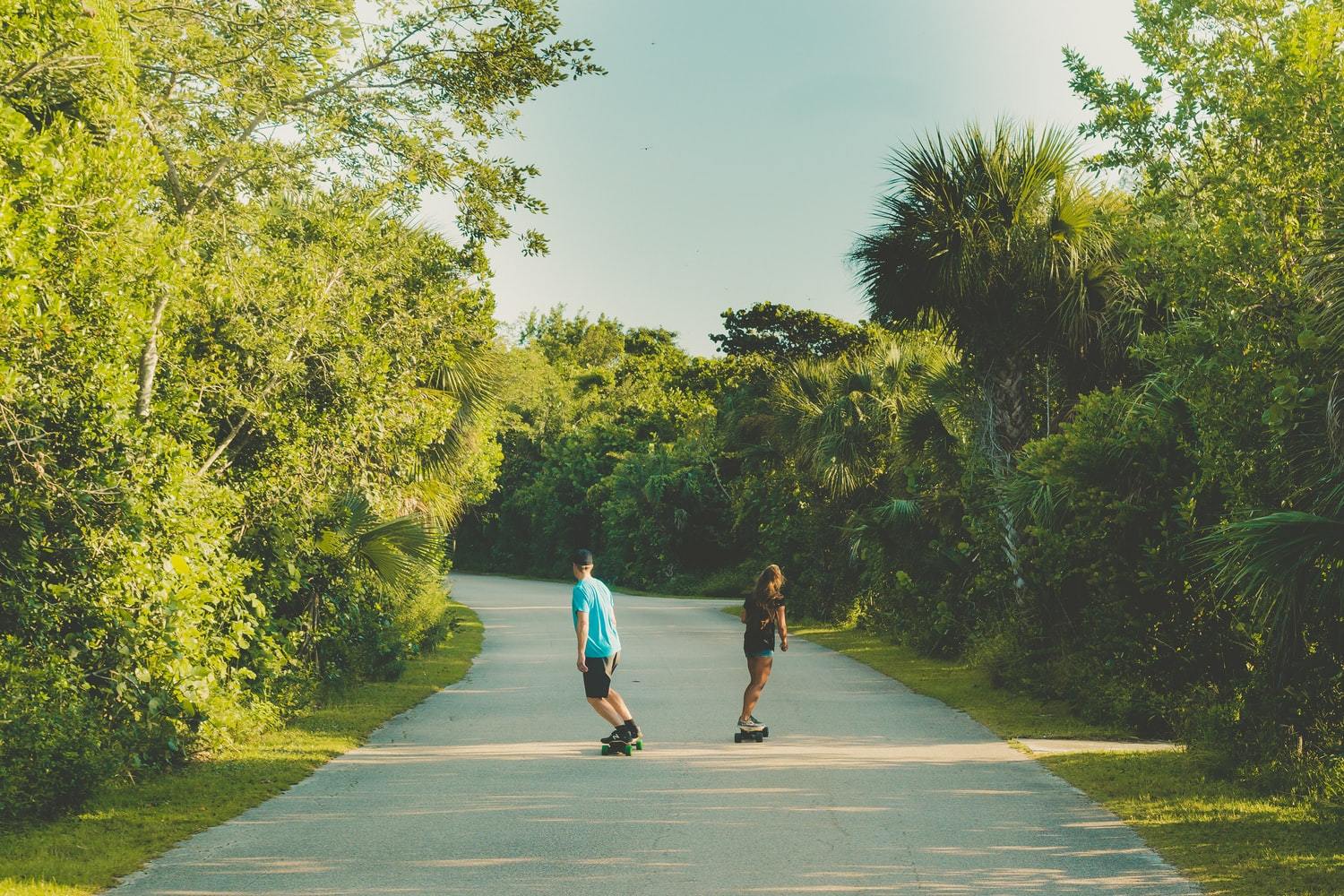 It is intimidating to pick up longboarding, we know. The list of things you should know seems to be endless - what kind of boards you should get, how you should learn the basics, and many others. To help you get started with this amazing hobby, we've compiled 5 simple steps. Are you ready for this quick and easy longboard class? Let's go!
Step 1: Getting your first longboard
As a longboard beginner, your goal is to have your longboard feel like an extension of yourself over time. This means you have to get comfortable with it. If you pick the wrong longboard in the beginning, this can really disrupt your progress. And it can be a costly mistake to fix, considering longboards are incredibly expensive in Singapore. 
To start, you can research the different styles of longboarding first. Longboarding is a sport that has branched into many unique styles, such as freestyle, dancing, downhill, and freeriding. Depending on which style you'd like to explore eventually, you'll need the relevant kind of longboard.
After you've figured out what you wish to try out, it's essential to learn what size, trucks, and wheels you'll need for your setup. Check out our guide on how to choose your first longboard for a summarized version. 
When you're ready, it's time to get your very own longboard. You can get them at our shop online (which delivers to you within 5 days*) or visit your local skate stores.
Step 2: Finding a buddy or a group of friends to skate with
Skating alone can be therapeutic, but skating with someone else can really push you to improve much faster. The longboard community in Singapore is extremely inclusive, and they host regular meetups (which depends largely on the Covid-19 situation now). 
Skating with a community can also allow you to engage the more experienced skaters - I'm sure they're more than willing to give you some tips to improve your style. After all, we've all started somewhere.
In one of our recent blogs, we started our Meet The Community series, where we find out more about Singapore's longboard community. We recently interviewed a few talented and friendly individuals from our very own DockSession. Check out the interview to learn more about them and how to join them for their sessions.
Step 3: Finding a spot to practice
You'll also need a spot that's convenient for you to practice your riding. Ideally, your riding spots should have flat and smooth ground, and not anywhere that's near dangerous sites or residential areas (we don't want your neighbours complaining!). 
To make your life easier, here's a list of areas to longboard in Singapore which we've compiled. Feel free to save them on your Google Maps so you can visit them whenever you're in the area!
Step 4: Learning the basics
Now that you've gotten your longboard, found some friends, and a spot to practice, you're ready to get onto your board for the very first time. As we've mentioned earlier, longboard beginners should focus solely on getting comfortable with their board. The foundational steps are a prerequisite to exploring any styles in longboarding, no matter how simple they may be.
You have to get used to getting on, turning/carving, accelerating, and braking while you're on your board. Again, to make this learning process more convenient for you, here's a summarized guide (PLUS A VIDEO!) to teach you the very basics.
Step 5: Fail, Diagnose, Improve, Repeat
As with every learning process, you're gonna face difficulties in your longboarding journey. You'll fall, get hurt, and feel frustrated with your progress. But never forget that this is all part of the bigger picture, which is to become a better longboarder over time. 
With every failure, you have to diagnose why you didn't land that trick. Find the reason, create a solution, and improve your style from there.
Once isn't enough. You have to repeat this process every time you skate and soon before you know it, you'd have made tremendous improvements.
So, happy skating, stay stoked, and stay safe! 
Accelerate your learning with our longboard classes
Looking to push yourself out of your comfort zone? Join our longboard classes, where you'll get undivided attention to maximize progress. Our classes are kept really small - 2 students to 1 instructor. From fundamental lessons to bundled packages to accelerate your longboard dancing, you'll get what you need with our longboard class. Oh, and if you don't have a longboard yet, we even got you covered! 
* For deliveries within Singapore
---